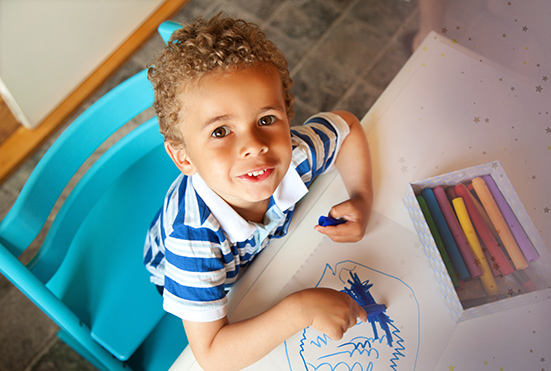 A Cozy, Home-Like Learning Space
Nestled Into A Welcoming, Residential Community
Preschool & Childcare Center Serving Bradenton, FL
Right Off 44th Ave & Close To Bus Stops For A Quick, Easy Commute!
Designed & Furnished With Kids' Interests In Mind
The recently remodeled school building is painted with bright colors and filled with fun toys and games to keep your child engaged. Misters on the playground keep your kiddo cool in the summer, and they can play with hundreds of games on the interactive Obie© projector.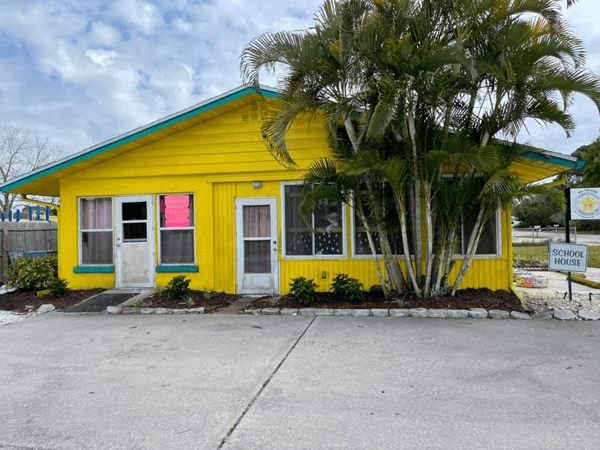 A Convenient Neighborhood Close To All The Amenities
Located across the street from the Putt-Putt Pirate Ship and Home Depot, running errands and going on fun outings has never been easier. Restaurants, grocery stores, and pharmacies are also nearby.
Your Child Plays & Learns On A Recycled Playground
Your little one develops a love for nature while tented to planted gardens, digging through blue rubber mulch, and playing make-believe outdoors in recycled handmade kitchens! Natural material climbing structures, playhouses, and sandboxes round out the playscape.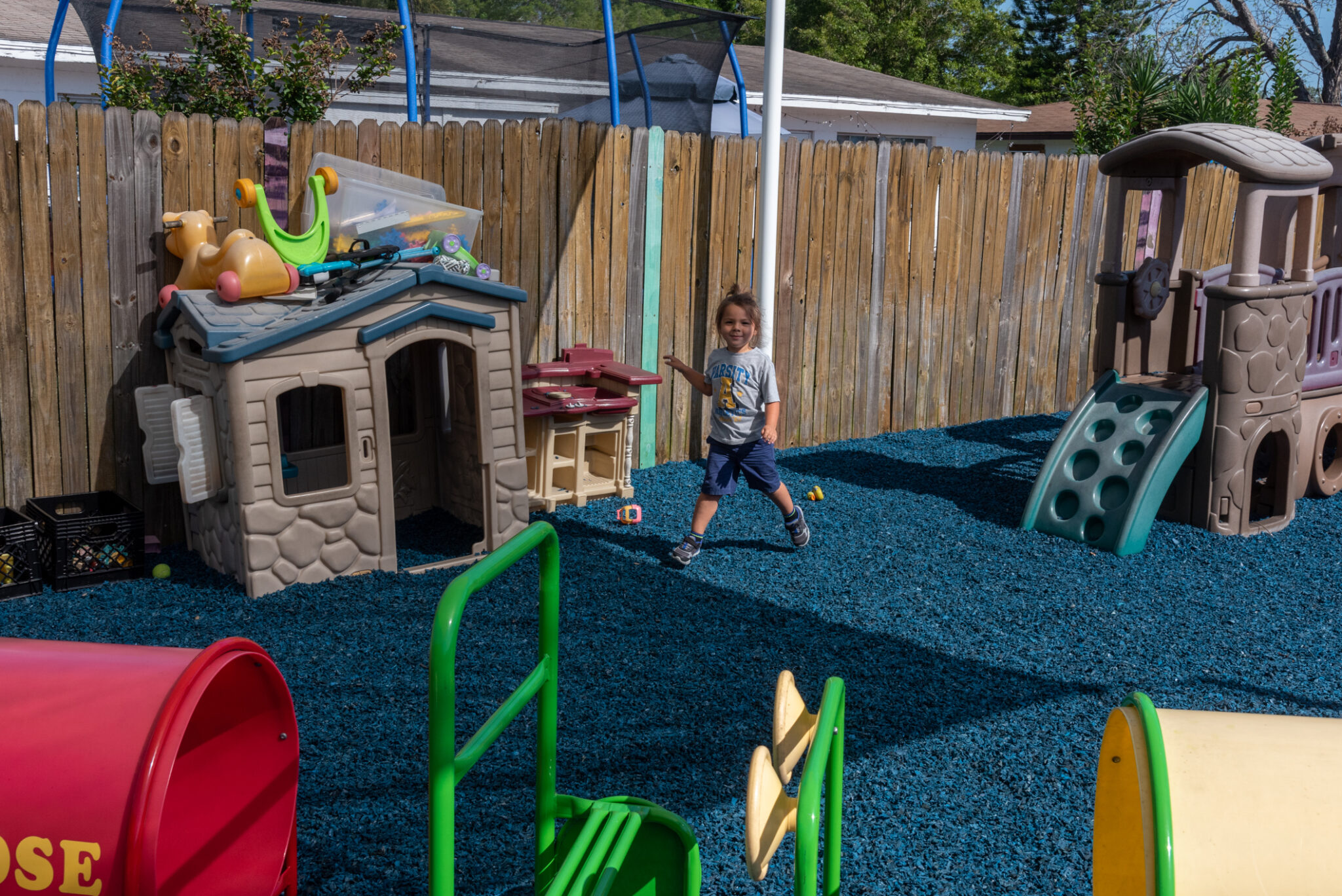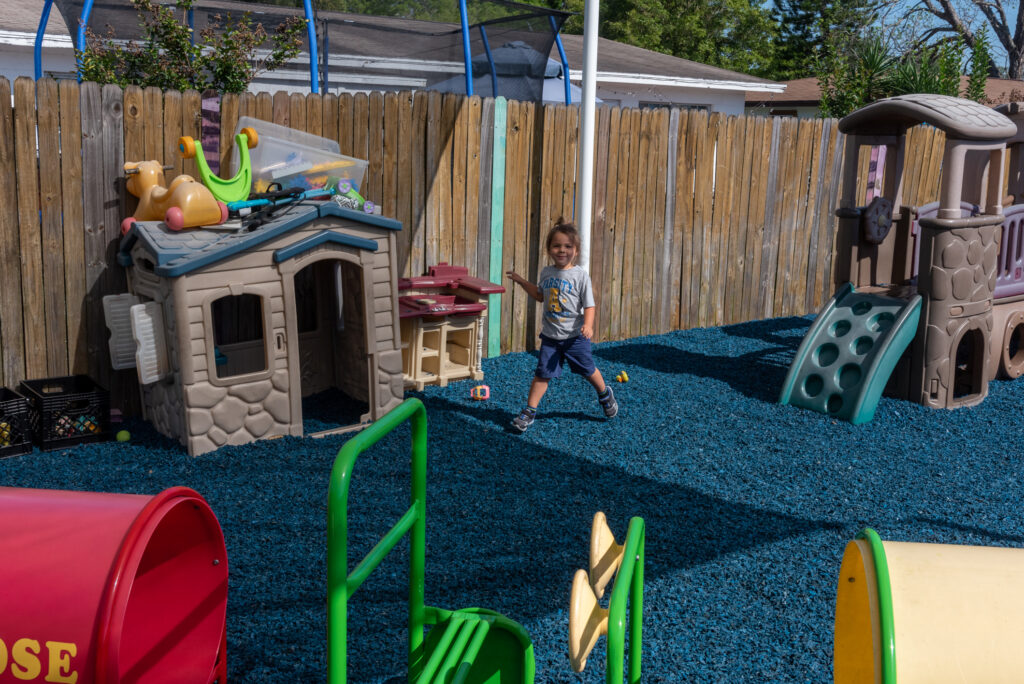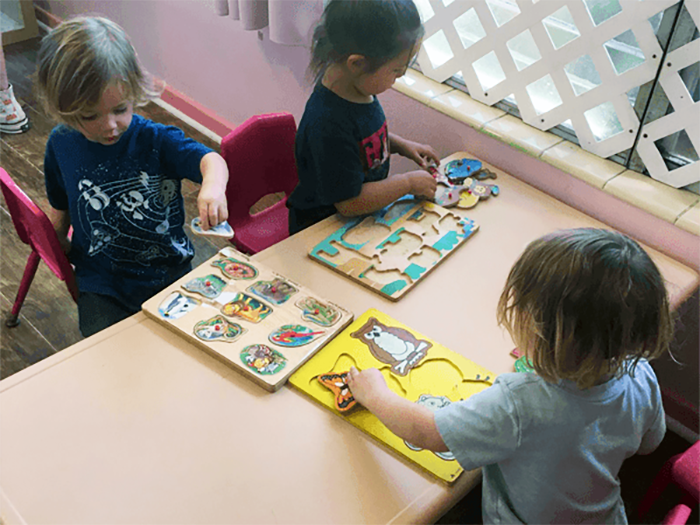 A Sparkling Clean Learning Environment Puts Health First
Teachers wipe down toys, objects, and high-touch surfaces with child-friendly disinfectants to banish germs and bacteria. Hand sanitizer located throughout the center makes application easy, and classrooms are deep-cleaned at the end of the day.
Your Child Is Safe & Secure At All Times
Tall privacy fences enclose the yard and protect your kiddo as they play and explore throughout the day! Security cameras installed throughout the center keep a watchful eye on the grounds at all times.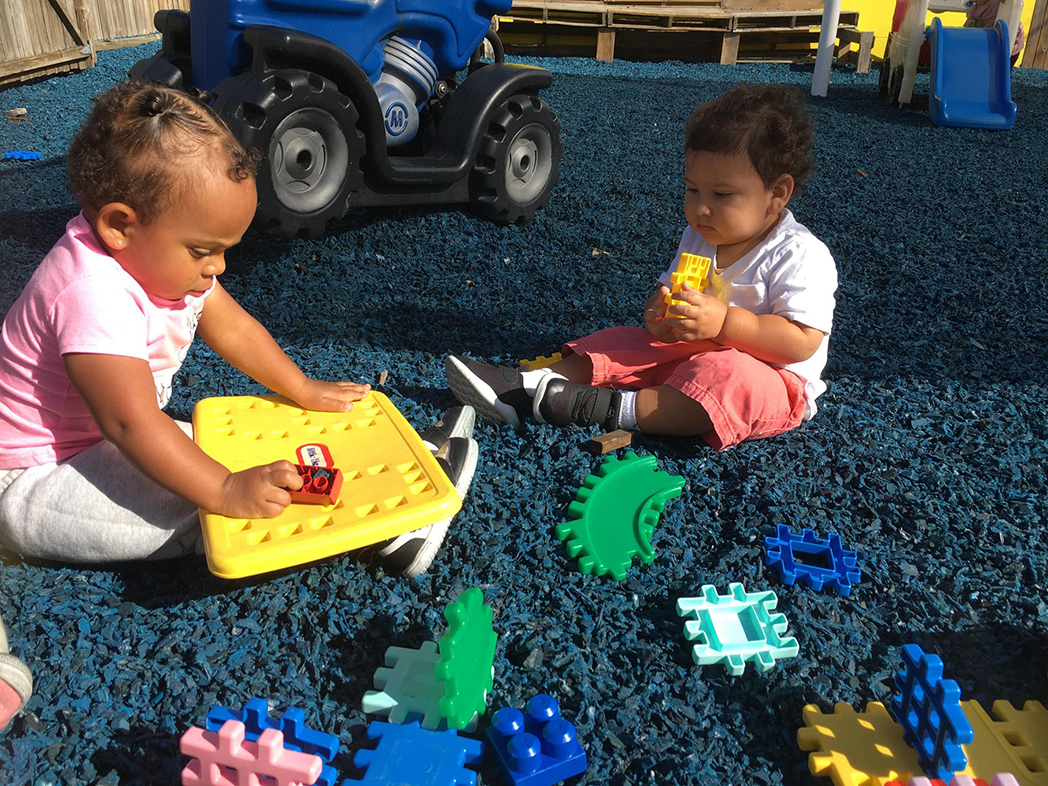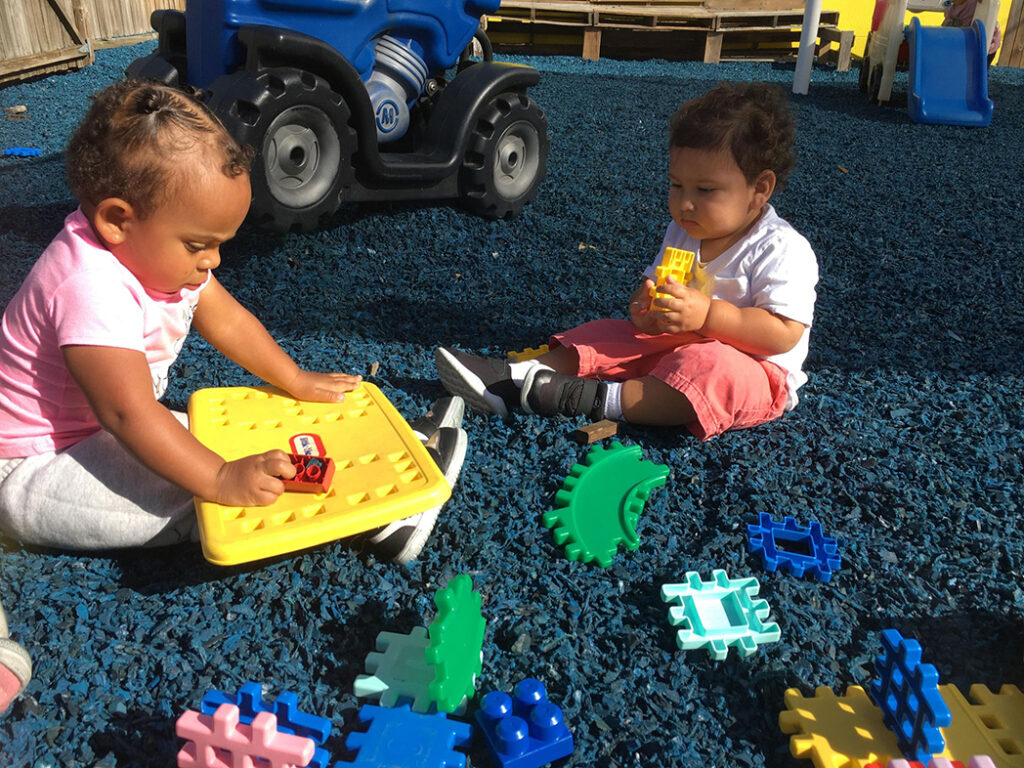 Ready To See Your Child Excel In
Preschool?